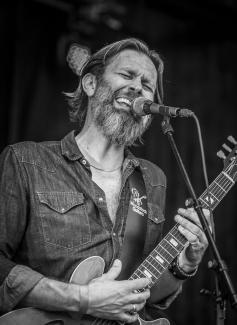 Mike Andersen has a powerful and sensitive voice, an intense guitar style, and a fantastic band.
44-year-old Mike Andersen started playing the guitar at the age of 12. He began writing songs and playing guitar in various bands throughout his teenage years and formed his own Mike Andersen Band at the age of 22.
While young, although his idols were the great blues guitarists and soul singers, Mike always recognized that the music he loves so much comes from a time long before he was born and in a part of the world where he did not grow up.
It was exactly this realization, combined with a built-in curiosity about what's going on musically today, that caused Mike to create his own sound and style.